Paul Davis, Chief Scientific Officer at Mologic is speaking to BioProNET delegates.
---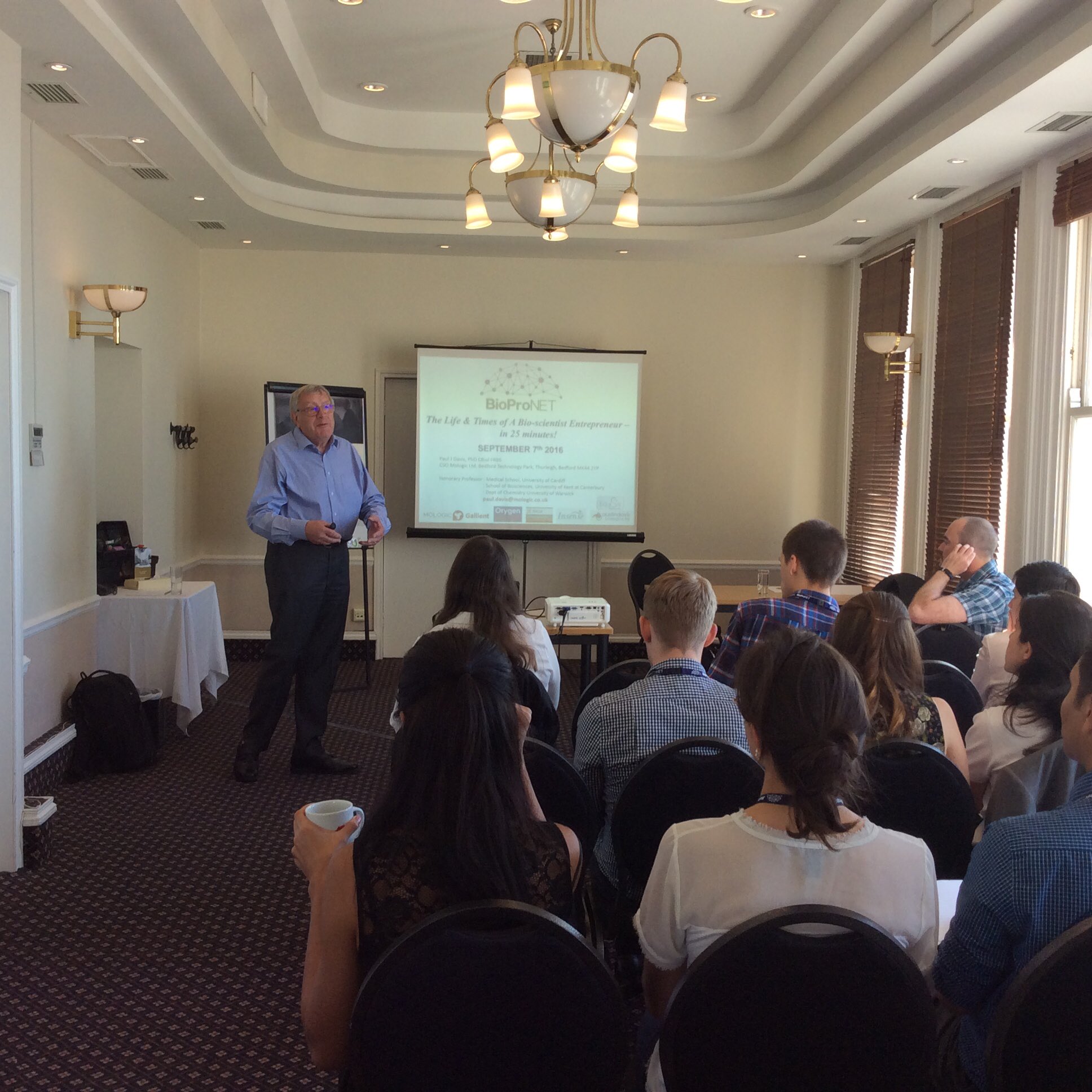 Image tweeted by BioProNET.
---
Paul, his co-facilitators and presenters at this year's event have considerable experience of recruiting for bio-processing and industrial biotechnology-related careers.
This event held in Brighton will help early career delegates to focus on improving their CV's, writing cover letters, preparation for job applications, being interviewed and interviewing, as well as honing their presentation skills.
---
For more information about BioProNET visit their Web site:
http://biopronetuk.org